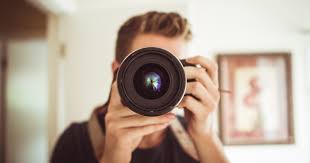 By Cathy-Anne O'Brien
If you could select only one public relations strategy to build your business, what would it be? For businesses in professional services, there are many approaches you could take to attract customers, but video content seems to be in a league all of its own.
Look no further than what the tech giants are doing. Facebook is doubling down on its video investment  after seeing a 32 per cent increase in video views in the first quarter of this year. According to YouTube, mobile video consumption grows by 100% every year. Ninety per cent of customers report that product videos help them make purchasing decisions.
What more do we need to know? Video has always been one of the best ways to sell products and services as demonstrated by the domination of television advertising, albeit cost prohibitive for most. Now the game has changed, and videos are accessible, arguably necessary, for anyone in business, particularly if you are selling your expertise.
Given these realities, BlueSky has been producing more videos than ever. From employee education to promo reels building a personal brand to offering tips on the anything from scoring the best online deals to how to find a good divorce lawyer, we've been creating impactful, entertaining and thoughtful pieces as of late, and here are a few learnings we want to pass along:
The message trumps the mechanics. Flashy high quality video footage has its place, but it isn't a necessity for a video to be successful. Smart, edgy dialogue draws in the viewer making you memorable, shareable and engageable.
Show your personality. Forget the stiff corporate style and be yourself. Don't be over scripted. In fact, don't be scripted at all. Speak in a conversational style; take a lesson from all those successful YouTubers. Speak ad-lib. Sometimes it ain't pretty. But it's real, it's approachable and it keeps people watching.
Say the right things to the right people. Well, this one isn't a surprise. Develop an audience profile based on demographics such as gender, age, location, lifestyle and so on. But have you thought about what surprises your audience? What makes them laugh? Where are they when they view your video? These are the questions we now need to ask.
You can be an overnight success. I'm not talking about making a video go viral in one day, but this can certainly be a goal. I'm referring to how easy it can be to make a great video. It's the quality of the information being shared that's the most important, not the high definition video quality or the professional backdrop. In fact, over-produced videos have diminishing returns.
What intimidates many of our clients is speaking on camera without a script. What we've observed is after one or two shoots, this becomes a non-issue for most. They quickly remember that they are talking about a topic in which they are an expert. They know their stuff and in no time at all, they become a pro.
Interested in receiving our checklist for producing a killer video? Follow our LinkedIn company page and we'll send you our tips.