By Cathy-Anne O'Brien
It started with Texture, the app offering access to more than 200 top magazines for a monthly subscription. I was hooked. Two of these magazines purchased from the newsstand would cost more than the monthly fee. I was reading O The Oprah Magazine, The New Yorker and House & Home incessantly.
Then there were podcasts. I was falling to sleep and waking to them, tuning in while making the kids breakfast; housework became (almost) enjoyable 'me-time'. I'd sit in my car in my office's underground because I couldn't tear myself away. This was my kind of content.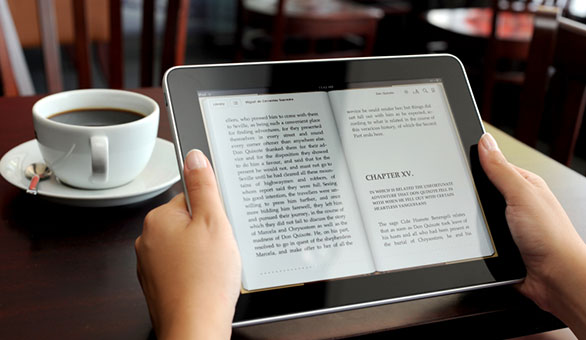 And now my next obsession – audio books. It cost me $14.95 each month listening to Hilary Clinton's take on "What Happened" or stealing inspiration from Richard Branson's "Finding my Virginity". I was hooked.
Just today, my favourite online publishing platform Medium notified me that I must subscribe to read my fourth exclusive article this month. Now that caused me to pause. I've been reading Medium daily for free for a year now. These articles appeal to me each morning like no other media has consistently done. Like all these new forms of media, it's tailored for me, yet taking it to a whole new level, beckoning with catchy titles such as "I Tried 7 Different Morning Routines — Here's What Made Me Happiest" or "Some birds use discarded cigarettes to fumigate their nests". What?! How can you resist clicking on that title? And, I'm informed, it's only a three-minute read.
This makes me happy. Admittedly I love free content as much as the next guy, but so much of it was subpar. A complete waste of time and nothing is more deflating than reading a company's "call-to-action" at the end of ghost written piece. There is now hope for talented writers.
Good content is back. It costs, but you get a lot for a little. This month alone, I tried hot yoga, experimented with a new business strategy for BlueSky and I've been inspired by a new modern design for my kitchen. I've learned how to decrease the chaos in my three-kid, one-dog household while living more of a minimalist life (thank you podcast Optimal Living Daily). Oh, and I'm trying out vegetarianism. Paying for quality content has changed my life. Now I must activate my Medium subscription.